Hiring a Community Manager
Clever-Plays is offering a full-time Community Manager position working on Operation: Tango.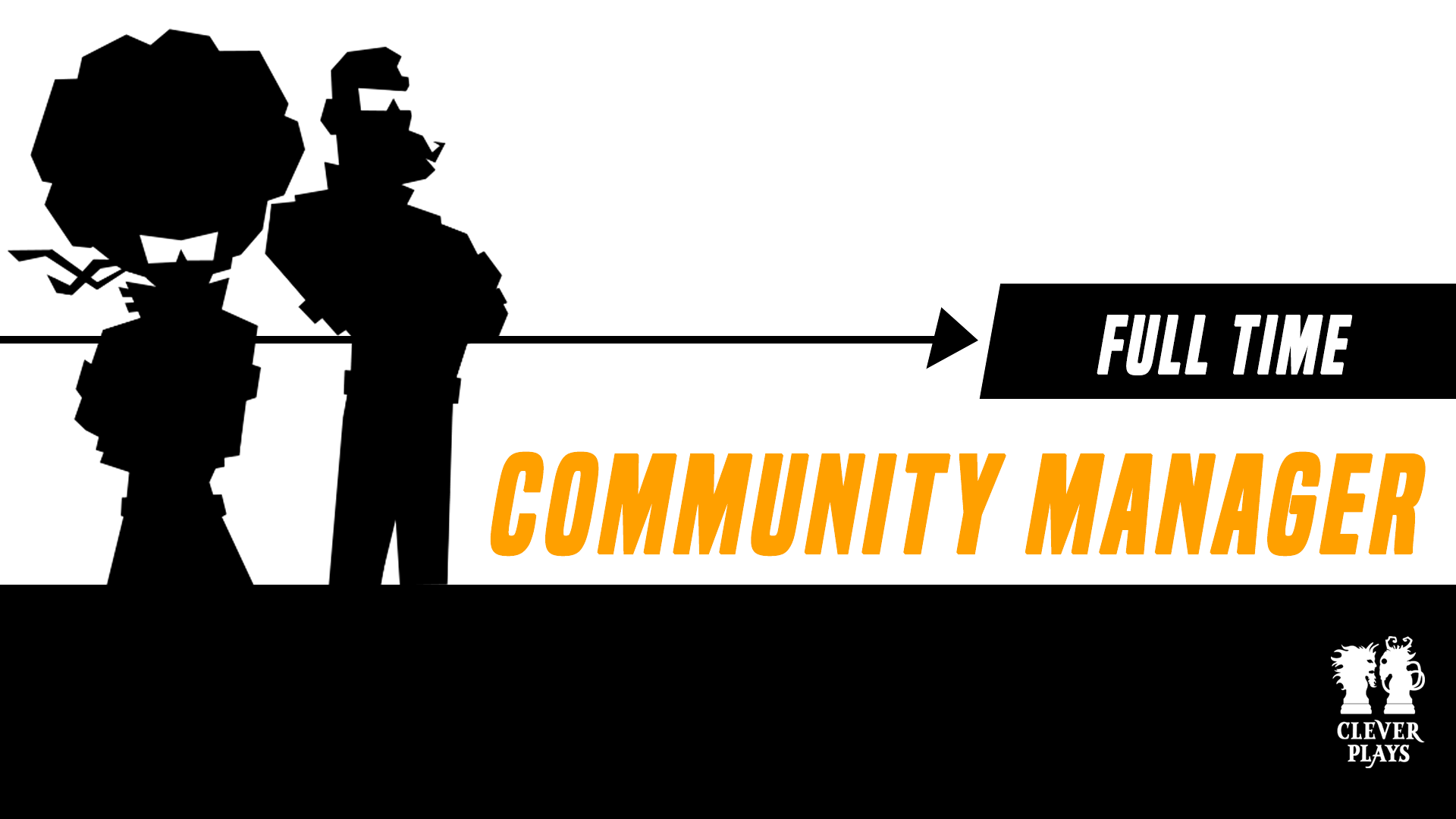 September 24th, 2020
reply to: info@clever-plays.com
Looking for an Intermediate-level Community Manager
This is a full-time, work-from-home position with a competitive salary.
The current game to support is Operation: Tango, a 2-player asymmetrical-coop spy game
ROLE
The community manager is responsible for growing, entertaining and managing the community around Clever Plays games.
TASK LIST
1. Develop and maintain the community (55%)
Write and distribute Clever Plays news on different outlets : Twitter, LinkedIn, newsletter, blog articles, Steam forums, Discord, Instagram, etc.
Create relevant and entertaining social media content (written and visual) based around our brands to keep the community engaged and spread awareness of our products. This may include: using game illustrations to make a Twitter image for a specific announcement, creating a short best-of video using influencer footage, making GIFs from in-game content, writing funny comic strips with our characters, compiling top 5s on various topics related to the game, etc.
Conceive and execute community activities to entertain and further engage our fans. For example, this may involve creating puzzles on Discord, or overseeing a fan art contest.
Keep the conversation going by engaging with our current and prospective fans on Twitter, Discord and other relevant platforms, making sure to be responsive and pleasant
Manage and moderate our Discord server, Steam forum and any other relevant platform. Police inappropriate content, moderate discussions, and remove toxic parties when necessary.
2. Help with various marketing activities (30%)
Depending on the situation; Examples include filing submission forms for event participation, manning virtual booths, scheduling streamer/influencer activity, researching tech solutions for community and marketing activities, video editing, outreach to relevant influencers, etc.
3. Report relevant information to the team (15%)
Regularly monitor communication channels to gather feedback from the public (comments, ideas, bugs), and report them to the relevant people on the team
EXPERIENCE
1+ years managing a community, preferably within a game publisher or game studio
3+ years working collaboratively with a team of professionals
REQUIRED SKILLS
Creative background as demonstrated by writing samples or visual portfolio
Graphic Design and Video Editing capabilities to tackle content creation (e.g. Photoshop, Premiere, etc.)
Skilled at both formal and colloquial writing. Must have native or near-native English proficiency.
Well-versed in games and gaming culture
Tech savvy; able to easily learn new software and troubleshoot issues
SOFT SKILLS
Outgoing personality with a sense of humor
Eagerness to learn
Why work at Clever-Plays ?
Clever-Plays is a family-sized independent video game studio based in downtown Montréal. Our games are made by gamers for gamers. Our first game was Leap of Fate, a top-down shooter set in a world mixing cyberpunk and magic. The current project is Operation Tango, a unique coop game based on communication.
What defines us?
We're passionate people working on games we're proud of
We're a small team, meaning everyone has a large impact on the game
Respect is our key word; respect for the team and respect for our players
No crunch
4 weeks of vacation a year
Flexibility
Transparent management that cares
Men, women, non-binary welcome
Come live the indie experience with us!
reply to: info@clever-plays.com