Operation:Tango New Art!
Starting the new year with new art for Operation:Tango!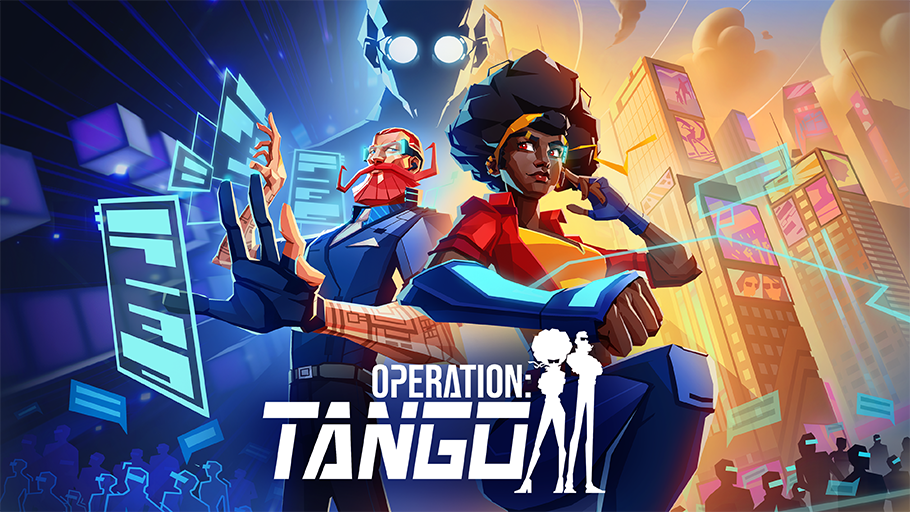 New Year, New Art!
We worked with our friends at Volta and together created some amazing new art for Operation:Tango. Take a look at our inspirations and how we ended up with these fantastic characters and beautiful environments.

Inspiration and Visions Behind the Artwork
Our original goal behind the art style of Operation:Tango was to create characters with distinct personalities and styles, and fit perfectly into our 'near-future' setting. Technology improves and changes extremely quickly these days; seeing a world not too far from ours in Operation:Tango helps to foster the feeling of the action/spy movies we know and love.
We've got gadgets and gizmos aplenty! Behind the screen of a lot of those gadgets is our hacker, Alistair. Our agent, Angel, uses all the new gizmos to survive out in the field. From communicators and high tech cameras, to powerful computers and vehicles. We also wanted to make sure to give our characters the tools they needed to save the world, without guns or specific weapons.
We were influenced by some of our favourite media and artists, such as the Incredibles and Robert Valley. The artists at Volta did a fantastic job listening to our dreams of a vibrant and bold art style. They helped turn those dreams into the art you see today.
We have lots more in store to share over the coming months! Make sure to check back for more in-depth updates.
Want to get announcements first? Make sure you're following us on our social media or joining our Discord where we give sneak peeks, do giveaways, and host community nights.
Make sure to wishlist Operation:Tango on Steam and if you haven't already, grab a Player 2 and dive into the world of Tango yourself by playing our Demo!
New Year New Art